Amazing Active Premier price offer – limited time only!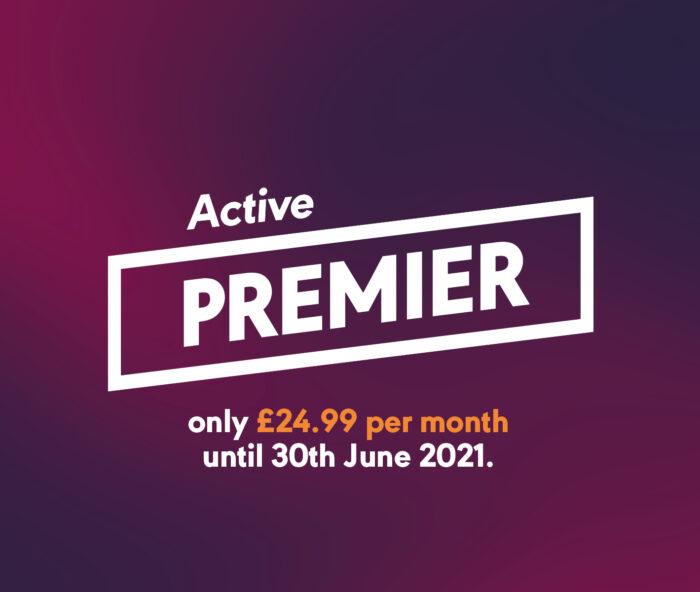 We are excited to confirm that we can now welcome new members, due to the reopening of our centres on 12th April post Covid-19 lockdown. The even better news is that we have an unmissable Active Premier price freeze offer – available for a limited time only!
Join now at the greatly reduced rate of £24.99 per month and you'll benefit from a price freeze on your membership payments until 30th June*.
You'll also receive:
Gym access at our seven fitness suites
Lane Swim and General swim sessions across our five pools
Over 200 weekly group exercise classes (once able to return) at all available Active Tameside centres
Thermal suite access at four of our centres (once able to reopen)
Wally Walrus and Ducklings sessions
Les Mills virtual classes via our app, at no extra cost
Discounts on court bookings
Booking is easy and can be done via our free app or website. As a member, you will be able to book gym sessions, lane swims and classes (once available) up to eight days in advance. We have also improved our booking and cancellation policy, which you can find here.
As a charitable trust, 100% of our profits are reinvested back into our leisure facilities and helping to fund our community-based services. This means that when you become an Active Tameside member, you'll be helping to support people in Tameside to live their best lives.
Join online now!
Contact us for more information
Tel: 0161 366 4810
Email: membership@activetameside.com
*Terms and conditions
You must join by 30th June in order for your Active Premier price to be frozen at the greatly reduced price of £24.99 per month, up until 30th June.
Your monthly membership payments will increase to £29.99 in July once group exercise classes have restarted.
Your monthly membership payments will then return to the standard Active Premier price of £34.99 in August, once thermal suites have also reopened.
The £24.99 price freeze offer is only available to new members who join between 4th April and 30th June 2021.
If you join between 1st – 31st July 2021, your first monthly payment will be £29.99 then from 1st August onwards, your monthly payments will be £34.99.
All new joiners will be charged a one-off joining fee of £10.
Not available in conjunction with any other membership offer.
Active Tameside reserves the right to refuse membership sign up, which is at the discretion of the management team.
Latest News
Related Events