Active Tameside, a charitable trust which operates a number of civic leisure centres and wellbeing programmes, has announced an expansion of its community services and support provision for grassroots sports clubs and physical activity groups.
Highlighting the breadth of its role beyond gym and leisure facilities, the launch of 'Active Tameside Community' brings together a range of initiatives, including its social enterprise-run Community Cafes and Biking Circuit, Community Allotments and its newest social impact initiative, Fuel 4 Fun.
It's joined by the Tameside Sport & Physical Activity Network (TSPAN), an organisation created to ensure the future sustainability of the borough's sports clubs and physical activity groups by helping them to secure vital funding and develop their volunteer workforce.
Fuel 4 Fun will launch in the Easter break, providing free school holiday activities, healthy lunches, sports activity bags and take-home family food boxes to over 400 children aged five to 13.
Formed through Tameside Holiday Activity and Food Funding (HAF) in partnership with Tameside Council and the Department of Education, it will target 10,000 families in the borough who are in receipt of free school meals or pupil premium.
It will run throughout the school holidays until March 2022, delivering interventions for a large number of young people aged five to 13 and the under 18 SEND (Special Educational Needs and Disabilities) population.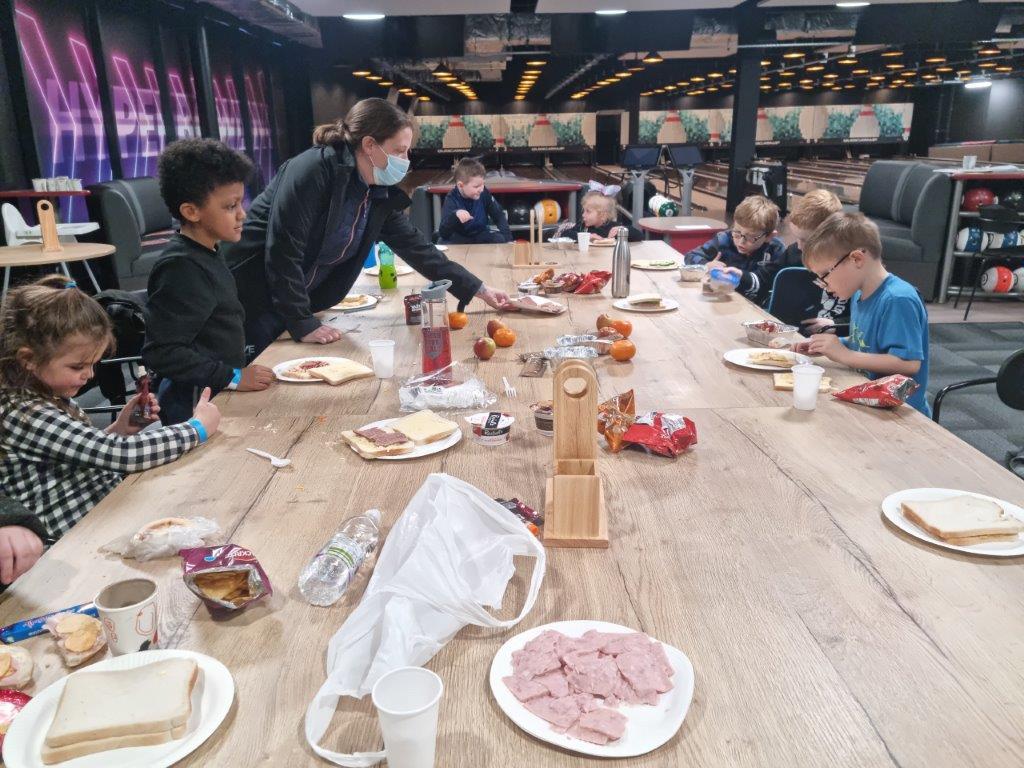 Throughout the Easter break Fuel 4 Fun will be safely delivered in line with government social contact restrictions and safety measures across three Active Tameside Centres and within 10 schools.
Young people will enjoy a range of activities including sport, dance, gardening on the trust's allotments, nature trails, cooking, arts and crafts and swimming.
Each day they will take home a box of ingredients – including donations from FareShare, local supermarkets and food grown on the Community Allotments – all ready to be prepared into a healthy family meal.
As a family they'll be invited to tune in to daily video tutorials via Active Tameside's social media channels which will feature staff from the trust's Community Cafes showing them how to prepare the meal.
Active Tameside – in collaboration with Tameside Council – is the only North West regional partner within this national scheme to allocate a proportion of funding for the provision of family food boxes and will issue a total of 1,000 food boxes over the two-week break.
Alongside the huge social impact this initiative is set to have on young people and their families, over 20 16-18 years old are being recruited as casual sports coaches from colleges across Tameside as well as those identified as not in education, employment or training (NEET).
Dan Higgins, manager of the trust's Everybody Can programme which provides services and provision for children and adults with additional needs and disabilities who is helping to oversee the Fuel 4 Fun programme, said: "Fuel 4 Fun is a fantastic initiative that allows us, along with our key stakeholders within the local authority to support young people using sport and physical activity as an engagement tool whilst educating them around healthy eating.
"Great emphasis is placed on the holistic development of all, improving both their physical and mental wellbeing.
"The last year has signified more than ever, how Active Tameside is a key community asset whose main focus is to support the people of Tameside, assisting them on their individual journey to live their best life.
"Moving forward these community services will play a vital part in building back better."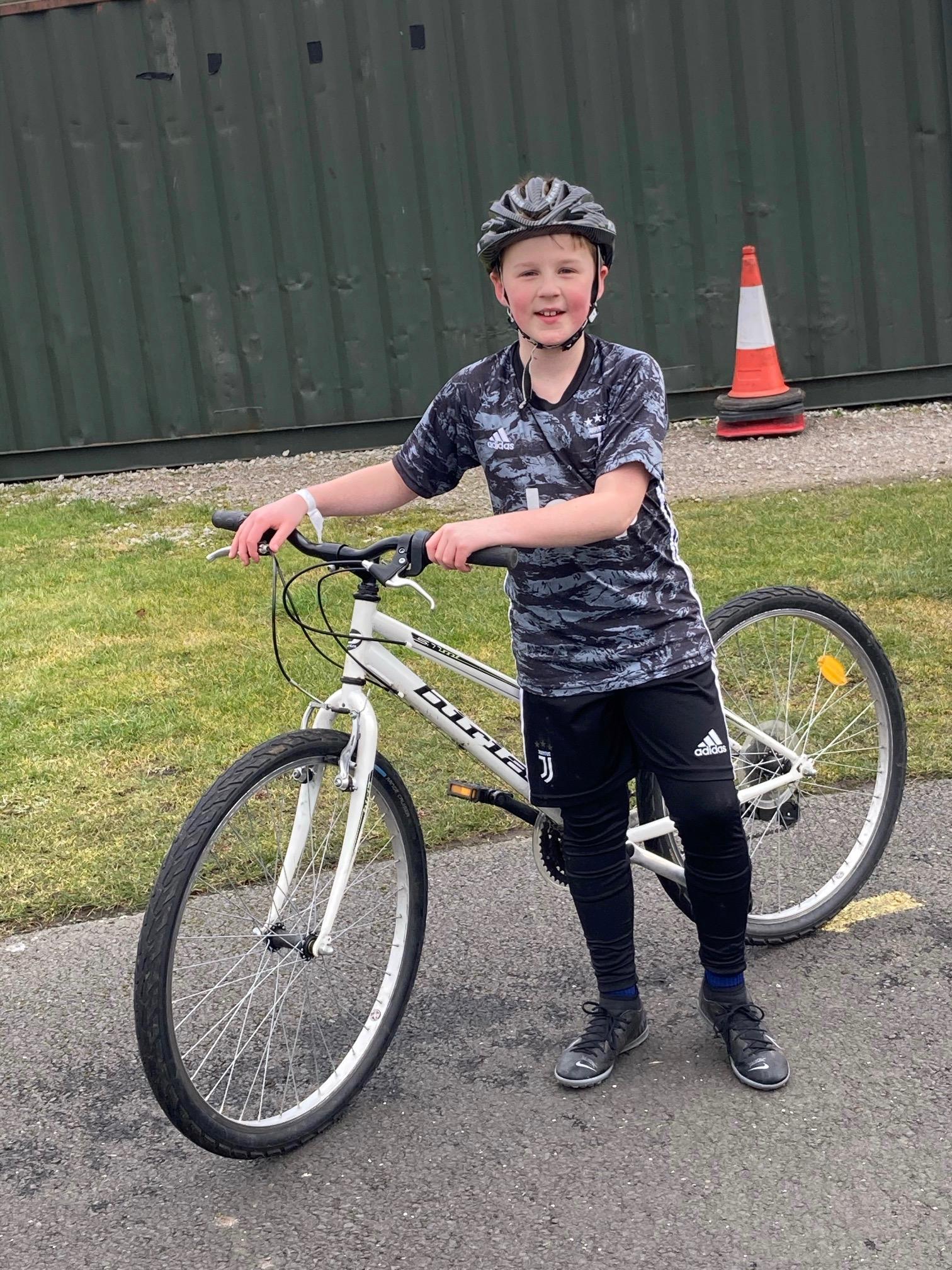 Fuel 4 Fun will also be supported by TSPAN which, despite the challenges of the last 12 months, now has almost 100 affiliated Tameside sports clubs and physical activity groups.
Over the Easter holiday's TSPAN is piloting the Fuel 4 Fun Activity Camp scheme with Curzon Ashton Football Club and East Cheshire Harriers & Tameside Athletic Club.
These sporting organisations will provide free, four-hour sessions, four days a week for Fuel 4 Fun youngsters alongside a healthy lunch.
Since launching in late 2019, TSPAN has helped local clubs and groups to secure £90,000 of funding from Sport England and the Manchester Airport Fund, along with helping develop new volunteers who are now placed within the Tameside Sport & Physical Activity community.
As well as providing support and advice to help clubs and groups thrive, it also aims to increase participation in sport and physical activity to help people stay active and enjoy healthier, happier lifestyles by providing an activity directory ranging from archery to Zumba classes.
TSPAN is also helping tackle inequalities to accessing sport and physical activity among women and girls, people with disabilities and the BAME communities. As part of this aim the network has supported the development of Tameside Women's Community Cycling Group by assisting them to secure a start-up grant to purchase new bikes and undergo training. The group now welcomes up to 40 participants a month.
Andrew Dwyer, Active Tameside's Assistant Director of Health and Social Outcomes said: "The Active Tameside Sport & Physical Activity Network has grown over the past 12 months and is always looking to engage with any Tameside sports club or physical activity group.
"As part of the affiliation process – which is free – they are guided through a club/group support audit which identifies actions and areas for development over a 12-month period and can cover any aera of development.
"The network is looking for partner sports clubs and physical activity groups to run holiday camps over the summer months and grant funding is available. The network will guide them through the process and support them with any marketing to attract young people to the camps."
Clubs and groups interested in taking part can email Andy at: andrew.dwyer@activetameside.com
For more information on Active Tameside Sport & Physical Activity Network, visit: activetameside.com/active-tameside-sport-physical-activity-network/
Community Allotments
Active Tameside's two Community Allotments are nurtured by the trust's Everybody Can users and offer a holistic approach to providing life skills and education when it comes to food cultivation and healthy eating.
The site includes a pond and wildlife habitat and thanks to its green-fingered gardeners, it provides an abundant harvest of fresh ingredients which are used in the Community Cafes and Fuel 4 Fun meals.
Community Cafes
The cafes at Beatrix House and The Together Centre, in Dukinfield, are self-sustainable and run by young people and adults through Everybody Can, the Supported Internship Scheme and the Adult Day Service.
The cafes align with the Everybody Can ambition of developing people holistically by enriching their maths and literacy skills and interacting with the local community.
As well as volunteering roles there are now 16 people with additional needs in paid employment.
Normally serving up delicious snacks and hearty home-cooked food to the community, the cafes are currently closed to the public in line with government restrictions and aim to reopen in the summer.
Community Cycle Circuit
Active Tameside's cycle circuit is a purpose-built, traffic-free environment in Ashton-under-Lyne designed for everyone of all abilities.
From families wanting to learn to cycle to advanced cyclists looking to train, riders can either bring their own bikes or hire them – including specially adapted bikes for those with additional needs – under the cost of the session.
For information about Active Tameside Community services and initiatives, visit: activetameside.com/active-tameside-community/