= 900, mobileScrolled = window.scrollY >= 50" :class="mobileMenuOpen ? 'overflow-hidden' : ''">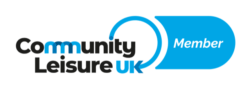 The umbrella organisation for sport, leisure and culture trusts, formerly Sporta, has changed its name to Community Leisure UK. The rebrand, which launched on 20th November, aims to tackle the false perception of being a solely sport-focused body.
The new name also reflects the focus that the organisation's members have on improving the physical and mental health and wellbeing of communities across the UK, breaking down barriers to social inclusion and working with national and local partners to support all people in their communities.
As a Community Leisure UK member, Active Tameside invests every penny generated back into its community services and facilities, working in partnership with the council, health services and community organisations to make health and fitness facilities accessible for all.
Cate Atwater, Chief Executive of Community Leisure UK, said: "If we want public leisure and cultural facilities and services to still be there in ten years, we need to enable local authorities, policy makers and community leisure trusts to protect and invest in those services. And it's more than financial investment – investment is about building a true, transparent, outcome-based and long-term partnership."
Ms Atwater added: "Real and significant opportunities exist through trusts to develop thriving, local, community leisure services delivering socio-economic and health benefits that underpin national and local government policy. We know our communities and we know that through national and local collaborations, community-focused partnerships, we can ensure we have the public facilities and services necessary to improve the health and wellbeing of current and future generations."

Your card, your choice. Choice is a great thing in life, so you've come to the right place. With so many ways to spend your Active Choice Card you'll never be stuck for fun family times, fitness and wellbeing times, Fuel cafes catch-up times and for those activity must-haves (forgotten the goggles, stylish swimwear) you can also spend it at our in-centre stores.