Crèche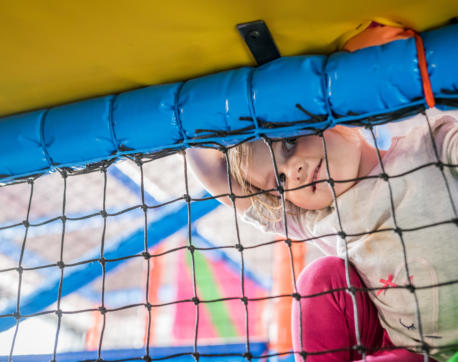 Active Copley, Active iTrain (Soft Play Zone) and Tameside Wellness Centre all offer a crèche so you can enjoy some me time! 1 hour sessions with fully qualified creche assistants with sessions for 2 years and under, 3 – 5yrs (Active Copley & Tameside Wellness Centre) and 3-8 yrs (at Active iTrain). The creche costs £1.60 per hour.
The crèche sessions have been carefully timed to coincide with some of our group exercise classes and swim sessions, so you can enjoy a gym workout, class or go for a swim while we look after your little one.
Our crèche sessions are suitable for three-month-old babies up to children aged 5 years (8 years at Active iTrain). We care for your children to the highest of standards, so that they have fun while you work out.
Our crèche sessions must be pre-booked, which you can do via our app or online (please take time to read our attendance rules when booking).