Helping you to live your best life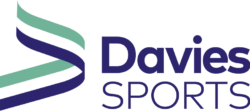 Davies Sports is a PE and Sport equipment supplier that is passionate about promoting physical activity for all ages and abilities. From exploring movement in play, through learning about a range of sports and activities, to a love of competition and achieving personal bests. They are committed to providing high quality equipment and resources for every stage, plus advice and guidance supported by leading sport and education experts.
Davies Sports aims to help everyone reach their full potential, that's why they work with various partners such as Active Tameside and Disability Sports Coach to promote physical activity, no matter the age or ability.
Whether you are preparing to play, learn or compete Davies Sports are with you every step of the way.