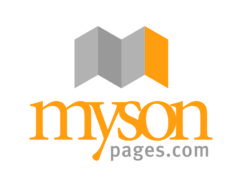 SIMPLICITY is what Myson delivers – it doesn't matter if that is with equipment on site or cloud based services that you access remotely – that's their solution for small businesses.
They have assembled a number of standard technologies to produce SIMPLICITY – their solution for clients. SIMPLICITY integrates software, hardware, networks, file and data sharing, applications, anti-virus, data protection, secure internet connectivity and remote access, enabling a business to step back from the detail of their systems and enjoy the benefits of IT.
Myson knows how to get products and technologies to work together, that's just what they do. In providing this, they help you focus on growing your business, ensuring that your systems are reliable, robust and always available.
Myson's long associations with suppliers like DELL, Microsoft, Zen Internet, GFI MAX and Draytek give them the edge when creating a SIMPLICITY solution for you.