October Holiday Camps Return
Hundreds of youngsters from across Greater Manchester are set to descend on Active Tameside centres this half term for our ever popular holiday camps.
Around 150 children a day, aged from six to 13, get more than a kick out of their school breaks thanks to our holiday activities which are run by qualified and experienced coaches across our Droylsden, Stalybridge, Hattersley and Denton sites.
We've been running our multi-sports holiday sessions for well over a decade and in that time we've seen our big and little kids blossom and grow – embracing fitness, having fun and developing a true sense of self and confidence.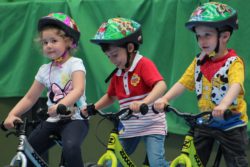 From football, hockey, volleyball and basketball to trampolining, swimming and cycling, they get to try their hand – and feet – at them all. We even give their creative side a workout with arts and crafts sessions.
Those taking part at Active Medlock can experience climbing and bouldering at Sky High Adventure.
At Active Ken Ward our Gymnastics and Dance Holiday Camps continue to put a spring in the step, with specialist sessions led by qualified coaches, and our Little Camp at Active Copley offers two-hour sessions for three to six year olds.
Our camps aren't just a winner with the kids. They also solve the perennial school holiday problem faced by many parents.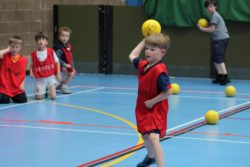 Whether you need to work or it's just a question of tearing them away from technology, whatever the weather, there's plenty to keep them active and entertained.
While there's a focus on fitness, Active Tameside Holiday Camps are about opening up a whole new world of sport and giving youngsters the opportunity to socialise and learn new skills.
Tameside Active Community Development Officer Helen Wilson says those who sign up regularly come back day after day, week after week in the summer holidays, because the camps foster a firm spirit of belonging and friendship.
"It is a great way to keep kids active in the holidays but it's also about encouraging them to do new sports they may not ordinarily get the chance to try," said Helen.
"It's a great way to meet new people and make new friends and experience activities you've never tried before. The holiday camps give them that opportunity and the kids really do love it.
"We have quite a few who've been coming to us over the years who've got a bit older and now come back as volunteers through our Volunteering Programme.
"Some of those now come back to us and get paid as casual coaches and one has been selected to play cricket in South Africa for six months after being on the scheme. These sessions really do open up other, sometimes life-changing, opportunities."
All the holiday camps are delivered by qualified coaches with a minimum National Governing Body Level 2 qualification and are Ofsted regulated, so you know your children will receive high quality coaching and care when they visit one of Active Tameside's four Active Holiday Camps.
Booking is essential. Click here for more information and how to book.
Latest News
Related Events