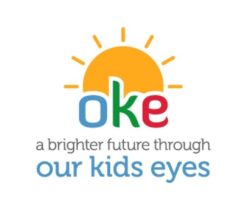 OKE is a registered charity based in Tameside. The charity is run by volunteers, who are local parents of children who have special needs, who know first-hand the impact of having a child with special needs has on the whole family.
They apply for funding to enable them to organise clubs, activities, discos and trips. They provide confidential advice and support for parents on a whole range of subjects but, if they don't know the answers, they will find someone who does.
On a day to day basis, OKE is run by parents/trustees. Their aims are to support each other and help all their children grow with the best that they can get for them.
The OKE office is based at Jubilee Gardens, Gardenfold Way, Droylsden, M43 7XU. Opening hours are 9.00am-2.30pm. Activities are held at various venues all over Tameside on a weekly and monthly basis.