We are shining a spotlight on the essential work going on behind the scenes to support the mental health of both staff and service users.
Particularly poignant due to the momentum of Mental Health Awareness Week (10th-16th May) and the emergence from lockdown, we are highlighting the vital nature of our ongoing investment in the welfare of our teams and the vulnerable communities we work with through our health and social care services Everybody Can, Active Education and Live Active.
An initial independent and detailed trust-wide employee experience survey into mental health and wellbeing was instigated back in 2019 which gained an overwhelming response from around 300 of the 400-strong workforce.
In line with many organisations and businesses, Active Tameside sought to gain a deeper understanding around staff mental wellbeing and where there were issues, determine how these could be addressed.
We then committed to a long-term robust and proactive strategy which focussed on awareness and communication, establishing easy-to-access channels of support which gave individuals the opportunity to talk and be heard.
Despite the disruption of lockdowns and furlough, progress has continued at a pace with the training of 33 Mental Health First Aiders (MHFAs) across our trust who are on hand to spot signs and triggers of poor mental health, discuss concerns and offer guidance to self-help or appropriate counselling services should they need professional support.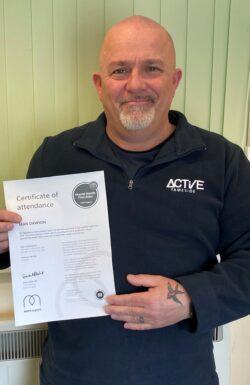 Sean Dawson, Assistant Service Manager at Adventure Longdendale, is one of the MHFAs.
Sean's very personal lived-through experience following a terrible family tragedy not only allows him to truly empathise with colleagues when it comes opening up about mental health issues, his MHFA training has also helped him and his family.
Sean said: "When I was told by my area manager that he had put me forward to take the Mental Health First Aider course I was, if I'm honest, very apprehensive and didn't think it would be for me as I keep my feelings pretty close to my chest. But I was so wrong.
"Back in 2010 on Valentine's Day my 19-year-old son lost his life in Afghanistan and it ripped me apart and has caused my wife to suffer with depression and severe anxiety.
"What I have found after completing the course is that not only does the qualification help me to deliver MHFA to work colleagues, when needed it also helps me deal with issues within my home life that I wasn't able to deal with before.
"It has helped me understand and to empathise more with how my wife feels even after 10 years since the passing of our son.
"I would whole-heartedly recommend this course to anyone."
The MHFAs themselves are supported by regular workshops where they can share their interactions with staff – on an anonymous basis – and off-load any concerns they have themselves.
Alongside MHFAs we have introduced mindful procedures such as 'time out' sessions and adopted the use of Moodbeam wristbands, a wearable device which links to a mobile phone app dashboard, allowing wearers to track their emotions – positive and negative – throughout each working day to give a visible representation of pressure points.
As well as helping to identify the causes of stress and anxieties the app dashboard can be personally linked to other team members to help open up conversations around any issues.
There are now 32 devices in use and Moodbeam is expected to be rolled out further once all staff return following the anticipated full lifting of lockdown restrictions in June.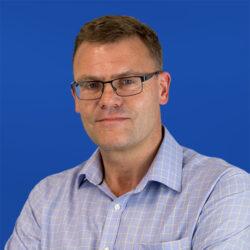 Active Tameside Chief Executive Chris Rushton has been at the forefront of instigating the trust's latest developments around mental health and wellbeing support.
He explains how the pandemic has heightened existing concerns and how it's been crucial to support not only furloughed staff but those who've continued to work on the frontline with some of the most vulnerable members of the Tameside community.
"During the course of the last year or so, despite the limitations, we still sought to keep in touch with the pulse of the business around mental health and wellbeing and it was becoming very, very clear that furlough had exacerbated to a considerable degree any mental health issues that were in place before the pandemic.
"We were then suddenly faced with all sorts of fresh anxieties such as not being in work, the thought of coming back to work, whether there would be work to come back to – and that's not unique to Active Tameside.
"Different companies have sought to survive and protect their people in different ways but like many others we faced all sorts of unprecedented challenges while staying open for the vulnerable communities that we serve.
"Our commissioned services such as Active Education, Live Active and Everybody Can were still technically open, so they were looking after very vulnerable people within the community whilst at the same time dealing with their own issues, so you have the vicious circle of stress, anxiety and pressure.
"So, we had the recognition pre-pandemic that mental health is an issue, then you've got the recognition that the pandemic has exacerbated that in a very significant way and you've the moral dynamic and the legal duty of care to do whatever you can do to support those people who were really struggling, particularly those who were furloughed for the best part of a year and those living with their own domestic challenges. It's been a really oppressive environment for a lot of people.
"We continued to survey our people throughout the pandemic which gave us an insight into how they were feeling and the work we would need to do to support them.
"We sought independent support from outside of our organisation as it quickly dawned on us, we're more likely to get people to open up and share that way.
"One of our main commitments was to 'look after the people looking after the people'. That was genuinely what we were looking to do.
"We support the community of Tameside in all its facets and what we needed to ensure was that Active Tameside was there for the staff supporting those with complex needs and any number of challenges as they were the people most likely to be struggling themselves."
Shaun Higgins, Active Tameside's Director of Health & Social Outcomes, says a further mental health and wellbeing survey in November 2020 showed the programme is already having an impact, particularly among frontline Everybody Can, Active Education and Live Active teams.
The results revealed positive change in all of the areas where there were concerns such as 'headspace', 'team understanding' and 'free from worry'.
Equally essential has been the mental health support put in place for users across those services which range from primary school children and young people and adults with additional needs and disabilities to older residents with long term health conditions and cared for under 18s.
For our newly launched holiday hunger and social inequalities programme, Fuel 4 Fun – which is targeting 10,000 families in Tameside – we've introduced The Worry Wizard sessions which encourage children to open up about their concerns through storytelling.
Active Education youngsters and Everybody Can service users are now benefitting from Little Angels mindfulness sessions including yoga AND relaxation classes.
Shaun said: "We're investing in our staff and that's the key thing but we're also preparing our staff for what is going to be a challenging few years in supporting people who come through our services with mental health issues which have escalated or arisen during to the pandemic."