Total Adrenaline launches vegan soft play menu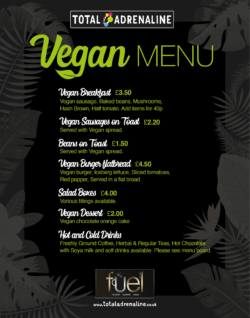 Fuel Café at Total Adrenaline is pleased to announce the introduction of its vegan soft play menu – a first for the Manchester area.
Launching this week, the menu includes a plant-based cooked breakfast, vegan burger flatbread and a selection of daily cakes.
The menu has been launched to coincide with Veganuary, and contribute to Active Tameside's mission to inspire people to live well and feel great. Fuel Café also currently offers gluten free options and caters for all other dietary requirements.
Catering Manager Lee Whittaker said: "We recognise that there are currently no other play centres or attraction sites in the surrounding areas for young children that cater for the increasing changes in dietary requirements, including vegans and those requesting plant-based products.
"We are pleased to be leading the way for soft play centres in this area and it is important to acknowledge the needs of our local communities by providing somewhere for parents and children to eat and drink whilst enjoying fun leisure activities."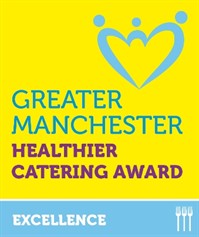 Fuel Café was recently awarded the 'Greater Manchester Healthy Catering Award' and was also nominated for a Pride of Tameside 'Catering Business of the Year Award'. They are hoping to continue to grow their vegan options throughout the course of the year, starting with the introduction of vegan and gluten free party food options through the other Fuel Cafés at Hyde Leisure Pool and Sky High Adventure.
The menu includes plant-based milk for hot drinks, freshly ground coffee and hot chocolate. You can view the full menu here.
Latest News
Related Events