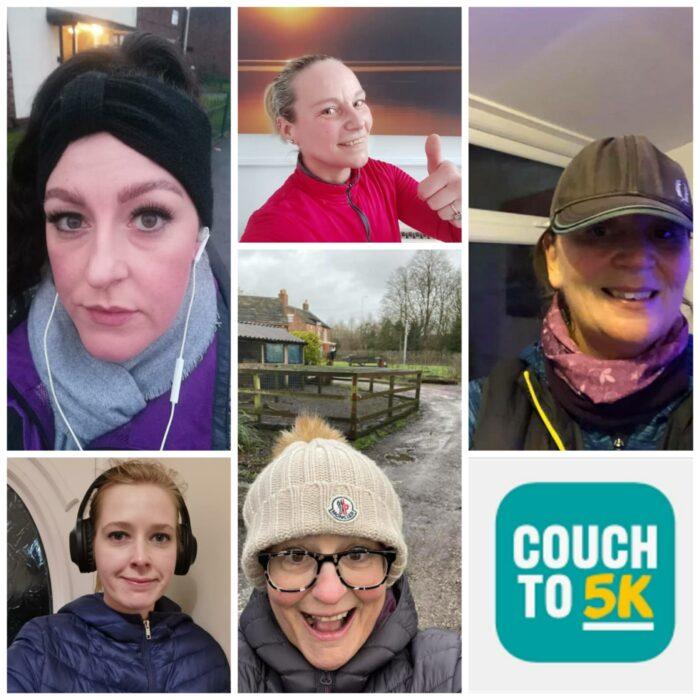 With gyms unable to reopen in January due to Covid-19 lockdown, finding the motivation to exercise through the cold winter months ahead wasn't going to be easy. Luckily our Fitness Instructor, Tracy, who is based at Tameside Wellness Centre, stepped in to help.
Tracy set up some running challenges via our Facebook pages for everyone to join in with virtually so that they could motivate each other to stay positive, keep going and achieve their goals. There was a choice of trying the Couch to 5k challenge or completing a total distance of 100km via running and walking.
Both members, non-members and staff took part and participants shared their progress and running stats with each other in our Facebook groups.
The total number of kilometres completed by those who took part in the 100km challenge was an incredible 8,145km, with many people managing to run well over 100km! One of these people was Sam Milns, who told us about her courageous journey.
Testimonials
"In 2018 I was the fittest, healthiest and happiest I had been in a very long time.
"Then in February 2019, two months after my 50th birthday, I was told I had an aggressive form of breast cancer.
"After lots of investigations and biopsies, I ended up having chemotherapy then a lumpectomy and full lymph node removal (the cancer had started to spread), as well as radiotherapy and a full year of targeted therapies as my cancer was triple positive. I'm also now on oral anti-cancer treatment for 10 years.
"Despite this, I still managed to exercise throughout all of my treatment.
"As my treatment progressed and running became too difficult, I would do spin classes, walking, Body Balance and Yoga, but after surgery I was only allowed to walk, so I did that.
"Two days after surgery, I was out walking with a friend and ended up in A&E later that day, but that's another story!
"Even when I was feeling really rough and my hair was all falling out, I kept going to Active iTrain where everyone was so kind and supportive to me, and nobody ever made me feel self-conscious or that I shouldn't be there.
"I wouldn't have got through it all without my friends from my running club and Active iTrain. I still have a long way to go to get my fitness anywhere near back to what it used to be, but I will keep trying – this challenge helped me to get out and move even when I didn't really feel like it, and I'm sure it will have helped to keep me sane while Active iTrain was closed, so thank you. "
– Sam Milns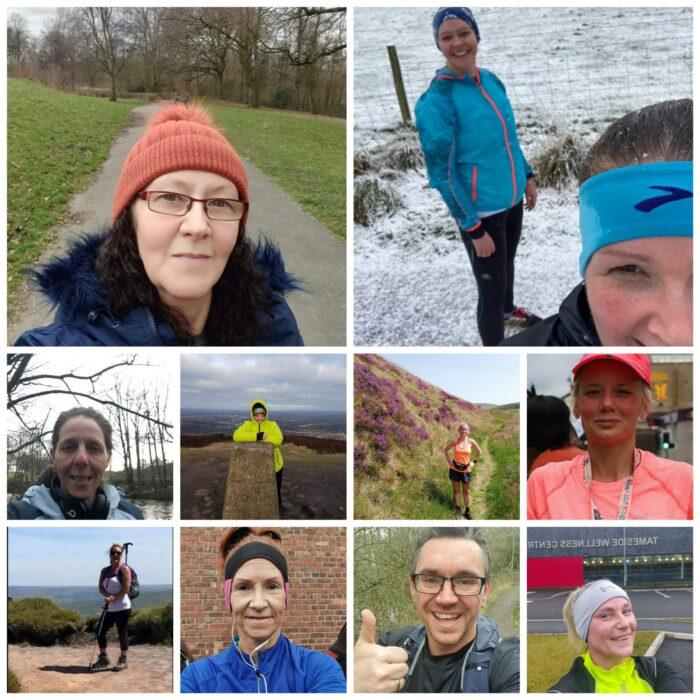 "Since completing the C25k, myself and my son who is 8 are running 2-3 times a week and trying to complete the 5k in a faster time, which we are currently managing to do. We've run just under 4km in 20 minutes our aim is to complete 5km in 30 minutes. It's something we can do together and it has stopped me from saying I can't find the time."
– Claire Hes
MyZone belt winners
As an added incentive, everyone who completed the challenges was entered into a draw to win a MyZone belt. Congratulations to Jenny Hancock (Couch to 5k) and Katie Spence (100km) who were our lucky winners!
Keep on running
Tracy is currently running a third challenge for people to take part in, which requires covering a choice of marathon distances (13.1 miles, 26.2 miles, 52.4 miles or 104.8 miles) by 19th April! Many people are on track to complete their chosen distances so we'd like to say a huge well done to everyone!
We're looking forward to seeing many of you back in our centres soon. You can view our reopening updates here.