= 900, mobileScrolled = window.scrollY >= 50" :class="mobileMenuOpen ? 'overflow-hidden' : ''">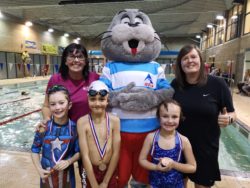 Active Tameside's inaugural Winter Swim Festival took place on 16th December at Active Copley. The successful event gave those on swimming lessons, and Swim Academy members, a taste of competition, with a chance to show off the skills they have learnt and with a focus on fun.
The event involved swimming races that were appropriate for each class' development stage, so that swimmers could experience a competition environment, but without the pressure that often comes with other swimming galas. The Swimming Teachers Association's STAnley the Seal was in attendance at the event and provided entertainment for swimmers and adults alike throughout the afternoon.
Swimmers who were in the early stages of their swimming journey took part in races that involved the likes of blowing Rudolph's nose across the pool and balancing Santa's present on their head. Improver swimmers got to take part in the 25 metre front crawl, backstroke and breaststroke, while Swim Academy members competed in 50 metre races of all four strokes. Each swimmer received a certificate and medal or ribbon as a reward for their achievement.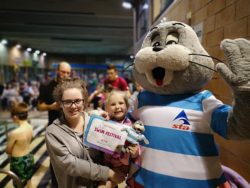 The event received an impressive 326 individual entries and involved 76 swimming heats. We would like to say a huge well done to everyone who took part. This is an event that we plan to hold annually going forward, with the aim of expanding the Swim Festival even further next year.
Active Tameside's Swim School pathway takes children on a journey from their first splash, to developing confidence and competence, so that they can be safe, confident and happy in the water. Supported by the STA, the Swim School pathway has been developed to ensure your child receives the best possible instruction, based on the organisation's swimming expertise.

Your card, your choice. Choice is a great thing in life, so you've come to the right place. With so many ways to spend your Active Choice Card you'll never be stuck for fun family times, fitness and wellbeing times, Fuel cafes catch-up times and for those activity must-haves (forgotten the goggles, stylish swimwear) you can also spend it at our in-centre stores.