= 900, mobileScrolled = window.scrollY >= 50" :class="mobileMenuOpen ? 'overflow-hidden' : ''">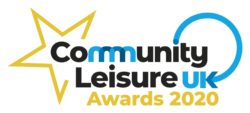 Active Tameside has made it through to the finals of the 2020 Community Leisure UK Awards, in the 'Demonstrating Social Impact' category. Their Everybody Can services include programmes and interventions aimed at removing barriers to enable people to live their best lives.
One of the projects highlighted in the Award nomination involved the identification of a core group of 23 young people, highlighted by the police as being involved in regular incidences of anti-social behaviour in the local area. There were concerns in the escalation of such behaviour and its impact on the local community, other young people and the individuals themselves. As part of the intervention, the 'Engaging Communities' project provided a network of easily accessible sports and physical activities for a targeted group of young people in Jigsaw neighbourhoods in Droylsden.
The Community Leisure UK Awards champions and showcase the outstanding achievements of member trusts throughout the 2018/19 year. These will be the 4th national Awards for members, building on the success and positivity from previous events. The Awards are an opportunity to recognise, celebrate and share the achievements of leisure and culture trusts across the UK.
The winners will be revealed at the Awards ceremony on Wednesday 20th May 2020 at the Science & Industry Museum in Manchester.

Your card, your choice. Choice is a great thing in life, so you've come to the right place. With so many ways to spend your Active Choice Card you'll never be stuck for fun family times, fitness and wellbeing times, Fuel cafes catch-up times and for those activity must-haves (forgotten the goggles, stylish swimwear) you can also spend it at our in-centre stores.