Gymnastics
Gymnastics Classes & Lessons in Tameside
Gymnastics makes a great spectator sport, but it makes an even better sport to participate in. Here at Active Tameside we have a range of classes – from pre-school to adult – to make sure everyone gets to enjoy the excitement and physical benefits of gymnastics.
Active Tameside provides great gymnastics facilities; our sessions take place at Active Ken Ward in Hattersley. Our facility at Ken Ward has a fantastic range of equipment, including a large sprung floor, sprung tumble track, foam pit, beams, bars, vaulting stations and a great range of hand equipment.
We offer a varied range of gymnastics lessons throughout the week. You can find out more about each of our sessions below.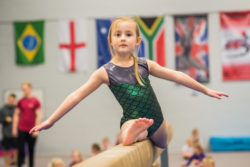 Visit the Home Portal