= 900, mobileScrolled = window.scrollY >= 50" :class="mobileMenuOpen ? 'overflow-hidden' : ''">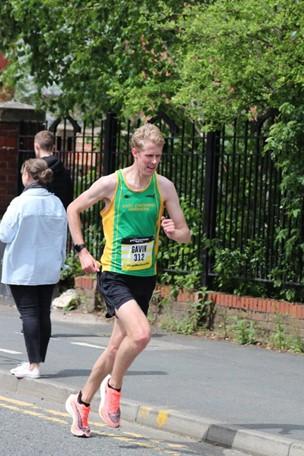 Only 1 week to go until the big day! I managed another solid week of training this week – around 60 miles in the bank. A highlight was winning a local 10k multi-terrain race around Dovestone Reservoir, showing the hard work in training is starting to pay off.
I have tried to get a few back-to-back days of harder running in this week, to get used to doing 4 races in 4 days for the Tour of Tameside. It was also great to get a long run of 15 miles in on Sunday morning in the hills behind Active Copley. I did this with three friends which made it more enjoyable and made it feel easier, as it allowed me to switch off rather than thinking about how far I was running (top tip!).
I will soon start to ease down to make sure I'm feeling fresh and ready to go on race day.
I hope everyone's training is going well. And remember… 'Don't run to add days to your life, run to add life to your days.'
Gavin Browne – Head of Active Education at Active Tameside

Your card, your choice. Choice is a great thing in life, so you've come to the right place. With so many ways to spend your Active Choice Card you'll never be stuck for fun family times, fitness and wellbeing times, Fuel cafes catch-up times and for those activity must-haves (forgotten the goggles, stylish swimwear) you can also spend it at our in-centre stores.