Across our Active Tameside centres we know there are many of you working hard every week to turn your life around and be the best you can be.
Sweating it out in the gym, lapping up the lengths in the pool and totting up the classes to get in shape, lose weight, reach fitness goals and boost wellbeing.
So we launched a search to find the faces of our Active Tameside Fitness Journey Campaign.
We knew we'd find some gems whose life-changing stories will not only inspire others but also highlight the role that Active Tameside staff have played in their journeys.
They really do go over and above to help those who've lost their way to get back on the road to fitness, health and happiness and re-discover themselves among their hectic and busy lives.
So meet our first face and prize winner, Gemma Gor Fielding!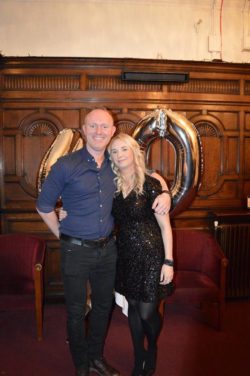 Gemma ticks all the above boxes, but particularly emphasises the transformational effect exercise can have on confidence and wellbeing.
Gemma's tale will strike a chord with many new mums; engulfed by the demands of a new baby, feelings of isolation and the struggle to find any 'me time' at all!
So here's her story in her words – Gemma, you're absolute proof of how an Active Tameside fitness journey can be life-changing and inspirational. Well done!
"A lot of people have amazing stories of massive weight loss, but my story is a bit different.
"Although I have not lost a massive amount of weight (about 1-1.5 stone), I have gained so much more from joining.
"I joined Active Tameside in March 2018 after giving birth to my daughter in late November 2017 and going on a February holiday and feeling really uncomfortable in a bikini.
"Originally it was to lose more weight for a holiday in May and to attempt to get back to pre-baby weight, but it has been so much more than that.
"Not only did I lose the weight, I am a lot stronger, have less back problems, am a better swimmer and I kept my sanity during maternity leave by getting some much needed time out from nappies and baby TV!
"They say that it takes nine months to put on pregnancy weight and nine months to get it back off. Well that has been true for me and it's been a hard graft to get there.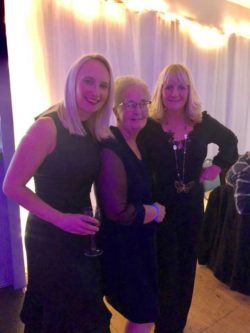 "As a 40-year old-woman with a new baby and a six-year-old it was very difficult to find the time to get fit and lose weight.
"I started off by going to Swim Fit on a Monday evening – it really wasn't what I expected and after session one I thought I am NEVER going to that again!
"But 12 months later I am still going and still enjoying the challenge and have muscles I never knew I had and I also signed up to the Swimathon at the end of March.
"I also started going to the low impact circuits sessions on a Wednesday three months after giving birth, as I thought this would ease me back into exercise nicely. It really did and I still attend now and then.
"I was scared about going to classes at first. I have been going to gyms for a long time but never had the courage to walk into an exercise class. But now I have I am really glad I took the plunge.
"I also do the Body Combat class every now and then when I get chance, and it is nice to see people of all ages and abilities having a go as I always worried that I would look out of place if I couldn't keep up, but no one cares.
"Not only has it helped me get back into shape but it also kept me busy during my maternity leave which can sometimes be quite lonely.
"It gave me somewhere to let off steam for an hour or two after dealing with a demanding baby all week. People don't like to admit that they need a break from their baby but they really do!
"Another benefit is that it has given both me and my baby independence as she has regularly attended the crèche now for 12 months, which has led to her being very comfortable in other people's care and made her transition to nursery effortless.
"I cannot thank the ladies in the crèche enough for giving her this independence at such a young age.
"I can't go as often now that I am back at work but I do still try and go as often as my kids will allow.
"I spent quite a bit of my maternity leave in the gym but it was the best thing I could have done as it has kept me sane, got me back in shape and has also been great for my daughter who has enjoyed spending time with the other babies.
"It has been much more than just a gym to me and I have just renewed my membership!"
Gemma's story proves exercise is about so much more than keeping fit.
It's about health for years to come, achieving goals you never thought you could reach, opening up new possibilities, socialising, meeting new people, developing confidence, enhancing life and, most importantly, discovering your sense of self and improving wellbeing.
Find out more about signing up to Active Tameside membership – our best value All Inclusive package includes FREE crèche access for one child at Copley or Medlock – here.
We'll be featuring more stories from inspiring individuals over the next few months.
If you have something to say about your Active Tameside Fitness Journey, we'd love to hear from you.
Please email your words, pictures or videos to: competitions@activetameside.com