As a new mum exercise is probably the last thing on your mind.
Sleepless nights, sheer exhaustion and the fact you now have a little human to factor into every aspect of day-to-day life leaves little headspace to even think about factoring in time for yourself.
Becoming a mum – or welcoming another baby into your family – is a transformative experience that brings immense joy and new responsibilities.
But it's all too easy to forget about you, particularly when it comes to health and fitness.
Incorporating exercise into the postpartum journey can be incredibly beneficial, not only for physical health but also for mental and emotional wellbeing.
Additionally, engaging in fitness activities with your baby provides an excellent opportunity to socialise and connect with other mums who are navigating similar experiences.
Our resident Active Tameside 'expert', Live Active manager Chelsea Mears-Graham, recently returned to work after eight months of maternity leave following the birth of her first child Isaac.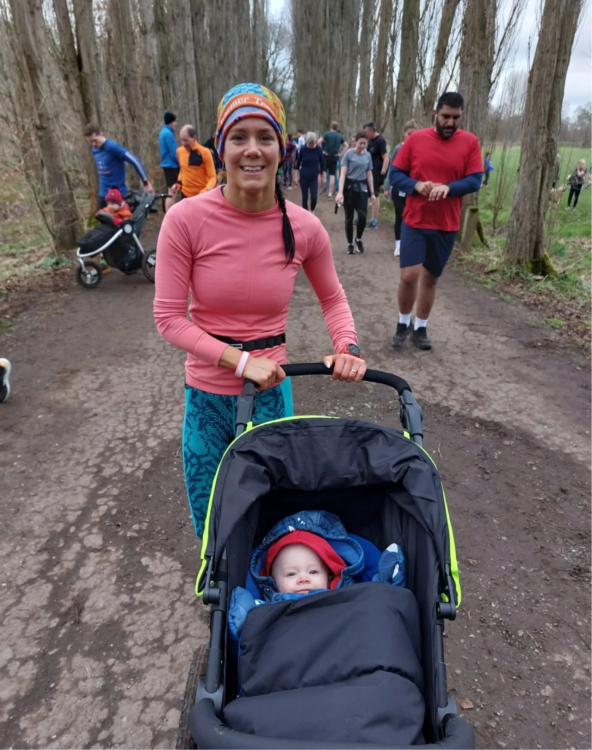 As someone who not only works in the fitness industry but also worked out regularly before giving birth, she's well aware of how hard it can be to get back into an exercise routine.
"Although I wouldn't recommended to most women after having a C-Section – and you definitely need to speak to your midwife or GP before re-starting exercise following a C-section – I slowly built up to light jogging five weeks after giving birth," said Chelsea.
"I started with a mile jog, then one-and-a-half miles, then two, etc and slowly built this up. I was back in the gym after six weeks, again taking it very steady.
"I have had to pull myself back a lot of the time and remember the story of the Tortoise and the Hare – nice and steady wins the race!
"It was hard not to get back to my usual crazy exercise routine but I made sure I did it steadily and ate healthily.
"I wasn't expecting to have a C-section so recovery was slower than I expected, but I got there.
"Getting back to exercise after having a baby wasn't about me being obsessed with getting my pre-baby body back, but more about my wellbeing; just to have a bit of me time and do something for myself and feel good about it.
"It was equally about seeing people in the gym and having a chat with them or going to parkrun and talking to other mums who've got back into running and how they felt.
"Don't get me wrong, it's not easy, especially trying to fit exercise in with a newborn baby. I've had to take it slowly and not get carried away when I felt I could do more.
"I am still not quite where I was pre-pregnancy, but most importantly I am feeling good about myself."
Chelsea shares her tips and insights and talks about the benefits of getting back into exercise and how it can be a great way to build a network of friendship and support.
Prioritise Your Wellbeing
After childbirth, it's crucial for new mums to regain their strength and stamina. Regular exercise can aid in postpartum recovery, help restore muscle tone, boost energy levels, and alleviate stress.
Regular activity can also help you relax.
If you've had a straightforward birth and feel fit and well, start with gentle exercises and progress gradually whenever you feel ready – try walking, gentle stretches, yoga and pelvic floor and tummy exercises.
It's best to wait until you've had your six-week postnatal check before you re-start any high impact exercises such as running or class workouts – speak to your midwife, health visitor or GP for advice first.
Mental and Emotional Health Benefits
The postpartum period can be emotionally overwhelming, with the rollercoaster of hormonal changes and adjustments to a new role. Engaging in physical activity has been shown to release endorphins, which elevate mood and reduce the risk of postpartum depression.
Exercise can also provide much needed 'me time' and an opportunity to focus on self-care, nurturing not only the body but also the mind. When mums feel strong and confident, it positively impacts their overall wellbeing and ability to care for their little ones.
The Power of Social Connection
Being a new mum can sometimes feel isolating, especially in the early stages when routines revolve around your baby.
Participating in fitness activities tailored for new mums can offer a fantastic avenue for socialising and building a support network.
Sharing stories, challenges and triumphs can create a sense of camaraderie and foster lifelong friendships.
Joining postnatal exercise classes or local mum and baby walking sessions are a great way to ease yourself back in gradually and meet other mums.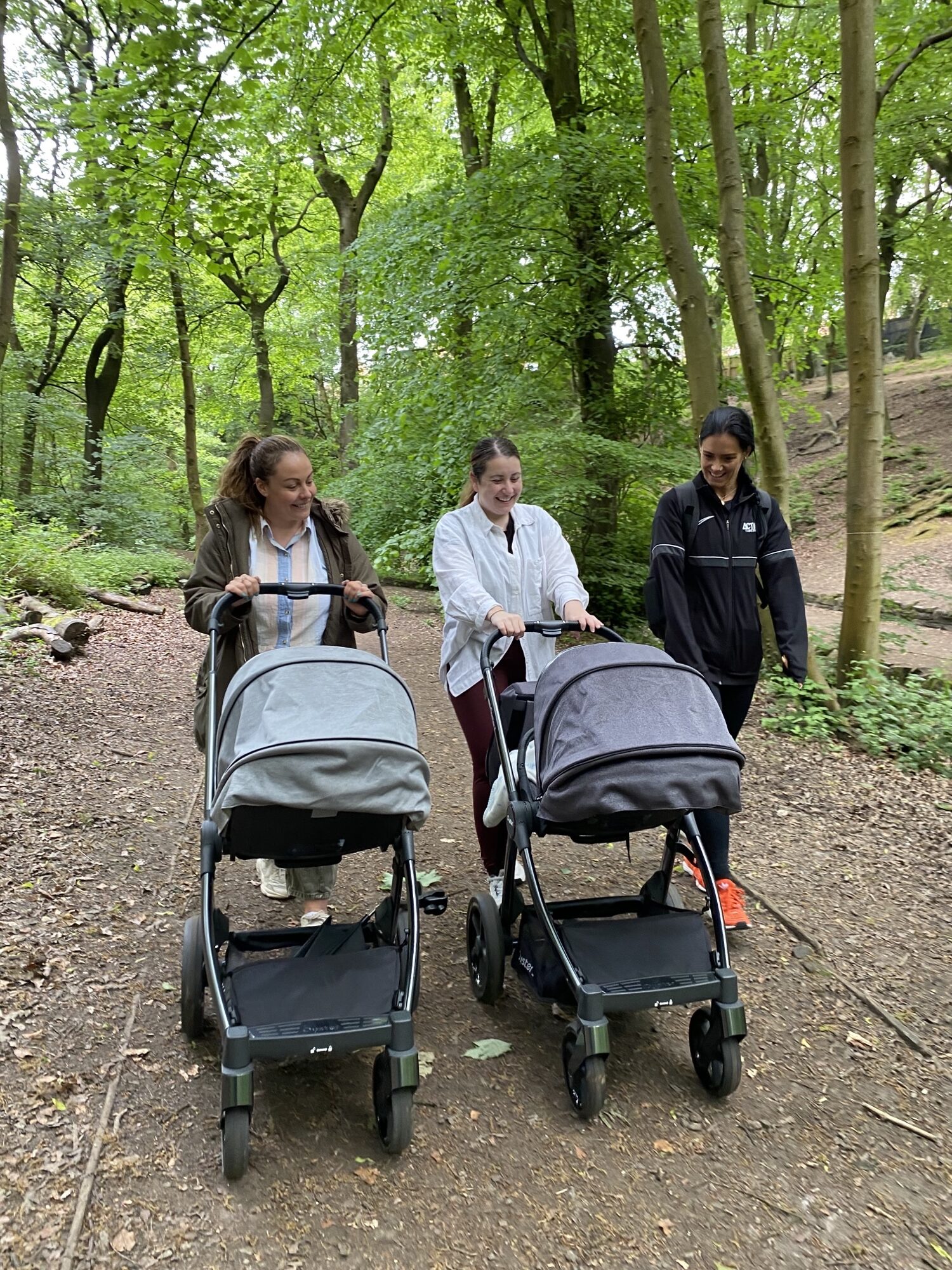 Hattersley mums can bring their babies and toddlers to our football-themed Everyone's Game Soccercise classes, led by a qualified pre and post-natal fitness specialist every Monday and Thursday.
Our Ducklings sessions are perfect for introducing your baby to the water and getting yourself back in the pool.
Here's a list of the some of the weekly activities going on weekly in and around our centres:
Mum and Baby Health Walks: Wednesdays, Hyde Park ,12pm (meet at the bandstand).
Everyone's Game baby and toddler-friendly Soccercise Class: Mondays (Hattersley Hub)/ Thursdays (St Barnabus Church, Hattersley), 10am.
Ducklings: Various days and times across Active Ashton, Active Copley, Active Hyde and Tameside Wellness Centre (see link above)
Gym Tots: Active Ken Ward, various days and times
Mini tumblers: Active Ken Ward, various days and times
Rhyme time: Tameside Wellness Centre, Thursdays, 1.30-2.15pm
Discover more children activities here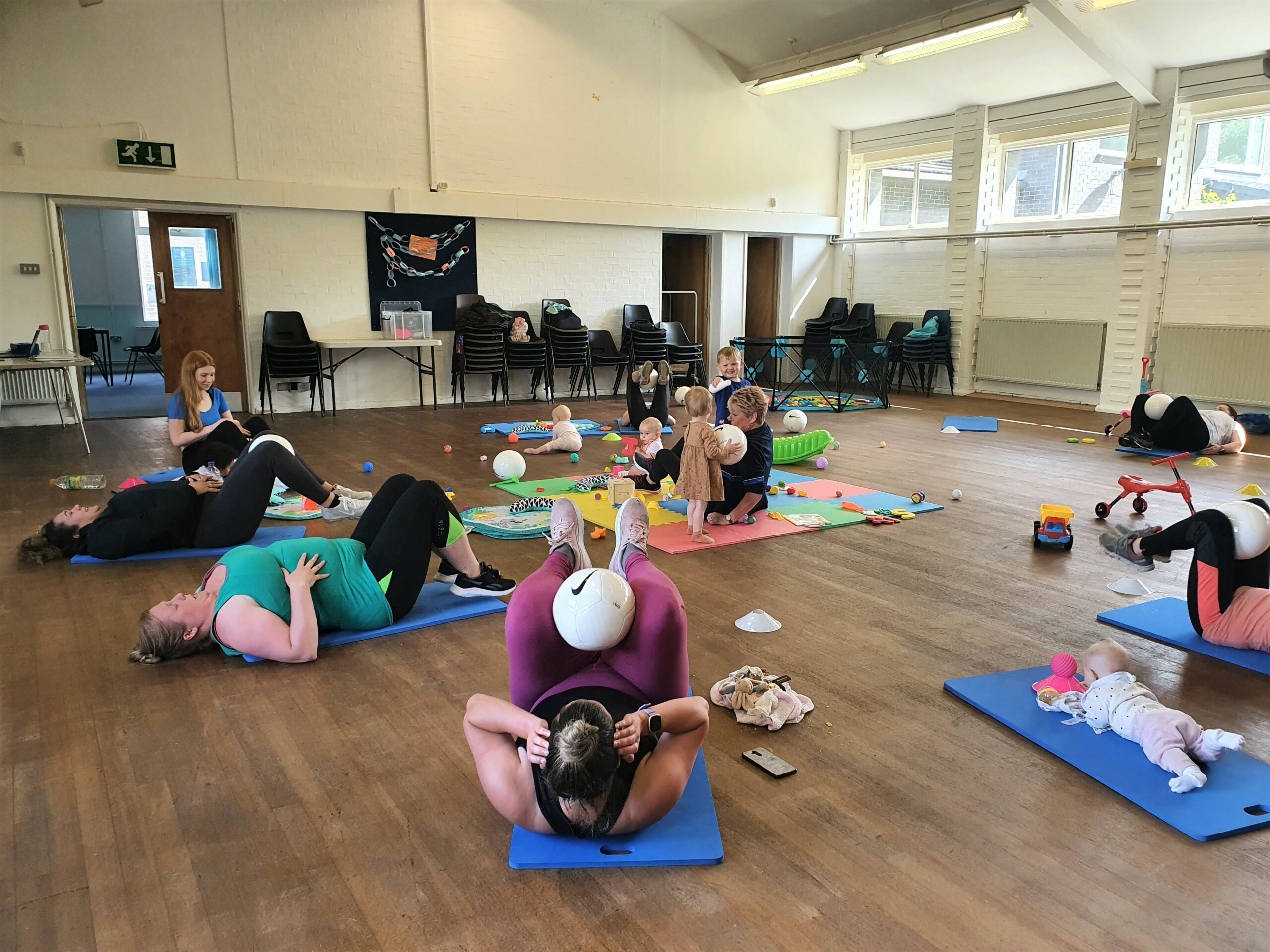 Social media platforms and online forums can be great resources for finding virtual communities of new mums who share a passion for fitness.
Connecting with these groups allows for information sharing, motivation, and the chance to organise meet-ups or workout sessions together.
Balancing Motherhood and Fitness
Juggling the demands of motherhood and fitness can be challenging, but with proper planning and support, it is absolutely possible!
Incorporating exercise into daily routines by involving the baby can make it a fun bonding experience.
But if you want to do it alone ask family or friends to help out so you can free up some 'me time' for personal workouts or attending exercise classes.
Try to remember as the mum of a new born prioritising your health and fitness is not only good for your wellbeing but also for your ability to care for your little one.
Engaging in exercise offers so many physical, mental and emotional benefits and you will certainly feel much better for it.
At Active Tameside we offer something for everyone when it comes to boosting health and wellbeing.
Whether it's swimming, gym or fitness check out our range of activities, sessions and fitness classes.